JP Morgan Issues BREXIT Warning
Wednesday 11 July, 2018
Written by IoD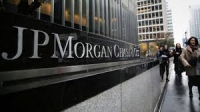 The chief executive of JP Morgan Chase has issued a stark warning about the consequences of Brexit.
Speaking to Italian media, Jamie Dimon said the event "will have an impact on global growth, and so Brexit could hurt everybody a bit".
He commented "We still do not fully understand what Brexit is, its economic effects and how its effects will play out: these are huge question marks that will stay for a long time".
Just last week it emerged the bank – one of the largest financial services companies in the world – is to shift staff out of London before Brexit happens.

Dimon has said in the past that UK-based staff, of which there are some 16,000, could be reduced by a quarter after Britain exits the bloc.
In addition to Brexit, Dimon criticised President Trump's threats to slap tariffs on imports and any potential attempts by the new Italian government to withdraw Italy from the Eurozone.
ABC Comment: Have your say: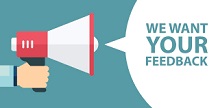 Leave a comment
Make sure you enter all the required information, indicated by an asterisk (*). HTML code is not allowed.