MOD Cuts 2,000 Jobs In Scotland Over 6 Years
Sunday 08 July, 2018
Written by Simon Collyer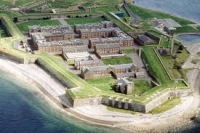 Base closure threat signals more pain for Scottish communities

The Ministry of Defence has cut 2,000 military and civilian jobs in Scotland since 2012, with communities the length and breadth of the country bearing the cost of misguided Tory policies.

Successive UK governments have hammered Scotland's armed forces and systematically dismantled Scottish regiments with a proud military past, rooted in local communities.

These latest figures provided in a response to a Freedom of Information request by the SNP show a 12.3% reduction in the MoD headcount across a range of Scottish sites, with South Ayrshire losing all of its military personnel since 2012, Edinburgh losing 500 military jobs and Fife losing 520 MoD jobs in total.

This follows the announcement that the Tories intend to close a further eight military bases across Scotland, amounting to a 20% reduction in Scotland's defence footprint and serious implications in terms of jobs and damage to communities and local economies. The sites earmarked for closure include the 250-year-old Fort George near Inverness and the Glencorse Barracks in Penicuik which underwent a £60 million upgrade in recent years.

The SNP supports further spending on conventional defence infrastructure and jobs in Scotland while arguing vociferously against the renewal of the Trident nuclear weapons system at a cost of £205 billion to the taxpayer.

Highlands and Islands MSP Maree Todd said:

"These are devastating figures, which reveal the extent of MoD cuts upon Scotland.

"There's barely a community that isn't being hammered, as the Tories grind down our armed forces, hollow out Scotland's proud military past and spare little thought for local communities and the jobs that depend on the military.

"But what's worse is that they aren't done wielding the axe.

"The Tories want to mothball a fifth of Scotland's defence estate in the coming years – meaning more jobs cut and more economic damage.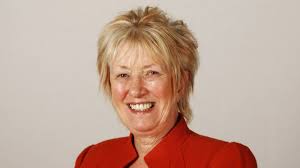 Image: MSP Christine Grahame.
Midlothian South, Tweeddale and Lauderdale MSP Christine Grahame said:

"Glencorse Barracks in my constituency supports a whole local economy in neighbouring Penicuik, the shops and local services. The MoD has invested £60 million in this site alone in recent years. Selling off the site makes poor operational as well as economic sense.

"And all so they can afford fund the UK government's biggest vanity project of all – wasting £205 billion on renewing Trident, which Scotland doesn't need or want.

"It makes no sense, and those who work in and depend on our armed forces shouldn't pay the price."



Leave a comment
Make sure you enter all the required information, indicated by an asterisk (*). HTML code is not allowed.