McVey Must Come Back To The Commons Over Universal Credit - Others Want Her Sacked
Wednesday 04 July, 2018
Written by Simon Collyer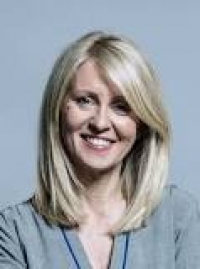 McVey must come back to the commons over Universal Credit.
The SNP's Social Justice spokesperson Neil Gray MP has said Esther McVey must return to the Commons immediately to provide a statement on Universal Credit. The Work and Pensions Secretary apologised to the Commons this afternoon, after being caught 'misleading' parliament over comments by the National Audit Office on the social security system.
Neill Gray MP said the apology did not go far enough.
Commenting, Neil Gray MP said:"The government has been happy to mislead not just the Commons, but the public about Universal Credit for years, now they've been found out. "All of Esther McVey's lines in defence of Universal Credit have been torpedoed by the National Audit Office, which is why she was so desperate to undermine them on Monday. We knew she was wrong then, but her partial apology is just not enough and poses more questions than answers. "Esther McVey needs to come back to the House immediately and give a statement on Universal Credit, this time advising how she will address the concerns of the NAO, why she lied to the House and why she appears at odds with her own DWP officials.
"This is a government in chaos, crisis managing rather than leading. They need to get a grip instead of ruining people's lives."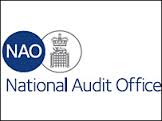 This is the letter to DWP minister McVey from the National Audit Office
Dear minister,
I wrote to you on 27 June asking to meet to discuss my report on universal credit and your comments, but I have not yet been able to see you. Following your second set of statements in the House [of Commons] about the report, I am now reluctantly writing an open letter to you to clarify the facts.
Our report was fully agreed with senior officials in your Department [for Work and Pensions]. It is based on the most accurate and up-to-date information from your department. Your department confirmed this to me in writing on Wednesday 6 June and we then reached final agreement on the report on Friday 8 June.
It is odd that by Friday 15 June you felt able to say that the NAO [National Audit Office] "did not take into account the impact of our recent changes". You reiterated these statements on 2 July, but we have seen no evidence of such impacts or fresh information.
I'm afraid your statement on 2 July that the NAO was concerned universal credit is currently "rolling but too slowly" and needs to "continue at a faster rate" is also not correct. While we recognise regrettable early delays to universal credit, my recommendation made clearly on page 11 of the report is that the department must now ensure it is ready before it starts to transfer people over from previous benefits.
This will avoid the department's performance declining further as it faces higher claimant volumes. I also recommended the department learns from experiences of claimants and third parties, as well as the insights it has gained from the rollout so far.
I'm also afraid that your statement in response to my report claiming universal credit is working has not been proven. The department has not measured how many universal credit claimants are having difficulties and hardship.
What we do know from the department's surveys is that although 83% of claimants responding said they were satisfied with the department's customer service, 40% of them said they were experiencing financial difficulties, and 25% said they couldn't make an online claim. We also know that 20% of claimants are not paid in full on time and that the department cannot measure the exact number of additional people in employment as a result of universal credit.
I would still very much like to meet to talk about the report and to discuss the independent investigation we are currently undertaking on Motability, a matter that I know is important to you.
Amyas Morse
Ester McVeys apology
Speaking in the Chamber today, she said: "Whilst speaking in Parliament in answer to questions on the NAO report into Universal Credit I mistakenly said that the NAO had asked for the roll out of Universal Credit to continue at a faster rate and be speeded up. In fact the NAO did not say that…
"I want to apologise to you [the Speaker] and the House for inadvertently misleading you."
She added: "I believe it is right that as a minister I should come and correct the record and I therefore hope that you will accept my apology."
However, Labour blasted Ms McVey over the blunder and said that if she had "knowingly misled" Parliament she should quit her Cabinet post.
Shadow Work and Pensions Secretary, Margaret Greenwood said: "Esther McVey has admitted that she misled Parliament. She did so not once, but twice, on 21st June and 2nd July, despite the fact that her own department had agreed the NAO report on 8th June.
"The NAO report is damning about the roll out of Universal Credit, the Government's flagship welfare programme.
"If she didn't read it properly, that's incompetence. If she did read it properly and knowingly misled Parliament, then she should resign."
Chair of the Work and Pensions Committee Frank Field has requested an Urgent Question for tomorrow so that MPs wil be able to grill Ms McVey on the matter.
In the NAO's letter, the organisation's chief Amyas Morse condemned the Work and Pension Secretary's "odd" claim that the body failed to account for "recent changes" to the controversial benefits overhaul, saying it had seen "no evidence of such impacts nor fresh information" to support a string of assertions she made in Parliament.
Ms McVey told the House today: "The NAO contacted my office and the end of last week and we are working on setting up a meeting."
McVey forced to apologise over misleading Universal Credit statements
1

comment
Leave a comment
Make sure you enter all the required information, indicated by an asterisk (*). HTML code is not allowed.