80 Domestic Violence And Abuse Incidents Every Day In Northern Ireland
Tuesday 03 July, 2018
Written by Simon Collyer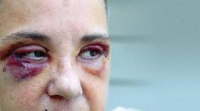 Belfast Telegraph
Over 80 domestic violence and abuse incidents every day in Northern Ireland – working together we can help stop it
Last year nearly 30,000 domestic motivated incidents took place in Northern Ireland and tragically around five people each year are killed by a partner, ex-partner or close family member.
By sharing your views as part of the Department of Justice's public consultation on Domestic Homicide Reviews together we can stop it happening.
Everyone deserves to live in a safe community where we respect the law and each other. All forms of domestic violence are wrong and are often are criminal in law. The consultation, which remains open until Friday 28 September, is aimed at improving how we tackle domestic abuse by learning together.
Domestic violence and abuse remains significantly underreported. In working to establish a domestic homicide review model the department has worked closely with statutory, voluntary and community sector partners. In addition to the views of representative organisations, the department is keen to hear from people who may have been abused or who may have been affected by abuse.
The views of family members or friends or work colleagues can help us improve preventative as well as immediate and aftercare services and potentially save lives.
The department intends to publish responses to the consultation on its website. However, all contact details and information that could identify a respondent as a private individual will be removed.
ABC Note: The consultation is open until Friday 28 September. Full details can be found at: https://www.justice-ni.gov.uk/consultations/domestic-homicide-reviews
ABC Comment: Please comment below: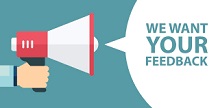 Leave a comment
Make sure you enter all the required information, indicated by an asterisk (*). HTML code is not allowed.