Careers Wales Live Vacancy Event Attracts Over One Thousand Millennials
Friday 29 June, 2018
Written by Simon Collyer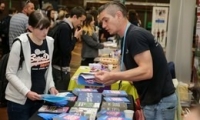 caerphillyobserver.co.uk
The Live Vacancy event continues to grow as hundreds of youngsters aged between 16 and 24 attended an event last week to explore employment and training opportunities.
The event is the third of its kind with the one hosted in March attracting more than 1,000 youngsters. As a result, Caerphilly County Borough Council's Youth Service teamed up with Careers Wales to host another event which saw more than 60 employers and training providers attend to offer guaranteed job and training opportunities to successful candidates.
Pupils from Lewis School Pengam Cai Cordell, Declan Boulton and Ben Staniland attended to facilitate a short live broadcast and interviewed some of the training providers. The footage can be found on the Council's Facebook page.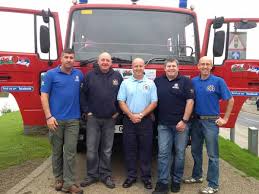 Image: Courtesy: caerphillyobserver.co.uk Caerphilly Fire Station.
Steve Logan, Station Commander at Caerphilly Fire Station said: "This is a great opportunity to provide information about becoming an on call Fire Fighter. We're currently recruiting at local fire stations and this is the perfect chance to meet potential candidates."
During the event the Mayor of Caerphilly Council, Cllr. Michael Adams presented 2 learners from Ystrad Mynach College with certificates for improved learning, pupils presented were;
Miss Kirsten Jenkins - Business studies and Mr. Dylan Reynolds - Art & Design.
Cllr Sean Morgan, Cabinet Member with responsibility for Wellbeing of Future Generations, commented, "We have responded to public demand and hosted another Live Vacancy Event to coincide with the end of term for year 11 pupils. The level of attendees continues to grow and we have had great feedback from those attending the event."
Debbie Powell from Careers Wales said, "We are delighted to support this event again bringing together employers and young people for the prosperity of the local area."

ABC Comment: Were you at this event? Have your say below.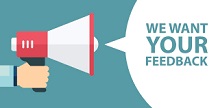 Leave a comment
Make sure you enter all the required information, indicated by an asterisk (*). HTML code is not allowed.