Applications for Asylum In the EU Sees A Sharp Fall In 2017
Tuesday 19 June, 2018
Written by Simon Collyer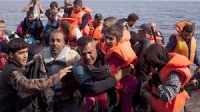 itv.com
Applications for asylum fell by 44 percent across the EU in 2017 compared to the previous year, according to a new report by the European Asylum Support Office. EASO recorded a total of 728,470 applications last year for the whole EU. In the first four months of 2018, asylum applications dropped further, according to provisional data, with about 197,000 people seeking protection in the EU, fewer than during the same period in each of the last three years, though still higher that the pre-crisis levels in 2014.
NB: Lower figures very obviously don't mean that the issue has gone away — to be precise, the actual migration pressure might be much lower today than in 2015, but so is the acceptance threshold among the electorate for taking in people in need.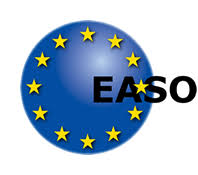 ABC Note:
EASO is an agency of the European Union set up by Regulation (EU) 439/2010 of the European Parliament and of the Council. The agency:
acts as a centre of expertise on asylum;
contributes to the development of the Common European Asylum System by facilitating, coordinating and strengthening practical cooperation among Member States on the many aspects of asylum;
helps Member States fulfill their European and international obligations to give protection to people in need;
provides practical and technical support to Member States and the European Commission;
provides operational support to Member States with specific needs and to Member States whose asylum and reception systems are under particular pressure;
provides evidence-based input for EU policymaking and legislation in all areas having a direct or indirect impact on asylum.
Leave a comment
Make sure you enter all the required information, indicated by an asterisk (*). HTML code is not allowed.