Universal Credit Introduced in Belfast Areas
Tuesday 12 June, 2018
Written by Simon Collyer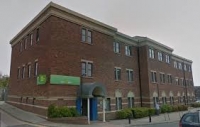 Universal Credit will begin in the first areas of Belfast from Wednesday 13 June.
It will be available for new claimants in the Falls and Shankill areas from that date. Andersonstown will go live from 27 June.
Universal Credit replaces six existing benefits with one and is for people of working age (18 - state pension age). People already claiming these existing benefits will not be affected until July 2019 at the earliest, unless their circumstances change.
David Sales, Universal Credit Programme Director, Department for Communities, said: "Universal Credit is being gradually introduced across Northern Ireland. The phased rollout began in September 2017 and is already operational in 17 areas across Northern Ireland. This means we have been able to closely manage and learn from the rollout to date.
"So far in the areas that Universal Credit has been introduced there has been over 9,000 claims made. Advance payments are offered to all claimants, and to date 50% have accepted one. Our work coaches are actively working to support each of these claimants to enter employment, earn more or prepare for work in the future."
As Universal Credit arrives in an area, new services will be on offer in the local Jobs and Benefits Office. A new digital zone will be available, with access to free wifi and PCs. Fully-trained staff are on hand if new claimants need any help through the process of making their claim online.
Universal Credit replaces Jobseeker's Allowance (income based), Employment Support Allowance (income-related), Income Support, Housing Benefit (rental), Working Tax Credit and Child Tax Credits for people aged over 18 and under State Pension age.
Existing claimants of these benefits will transfer to Universal Credit between July 2019 and March 2023. Some claimants will naturally move to Universal Credit earlier, where their circumstances have changed.
Further information on Universal Credit and full details of the rollout are available on the nidirect website: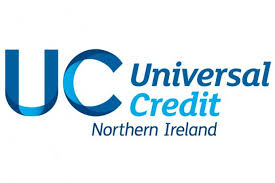 Universal Credit will also begin in Banbridge on 27 June. The rollout will continue from September, reaching the remaining areas of Belfast as well as Ballynahinch, Newtownabbey, Newtownards, Carrickfergus, Bangor, Lisburn, Larne, Cookstown, Ballymena and Antrim. It is scheduled to complete in December 2018.
ABC Note:
1. Universal Credit (UC) was introduced in Northern Ireland in September 2017 under the Welfare Reform (NI) Order 2015, in line with the NI Executive's decisions on welfare changes.
2. To date, Universal Credit is operational in the Limavady, Ballymoney, Magherafelt, Coleraine, Strabane, Lisnagelvin, Foyle, Armagh, Omagh, Enniskillen, Dungannon, Portadown, Downpatrick, Newry, Lurgan, Newcastle and Kilkeel areas.3. UC is being rolled out on a phased geographical basis by post code aligned to Jobs & Benefits Office locations. Postcodes in Belfast are those aligned to the relevant Jobs & Benefits Office.
3. More information on the rollout timetable is available at: https://www.nidirect.gov.uk/universalcredit
4. Provisions will be made available for existing claimants affected by the introduction of Universal Credit when they move on to it.
5. There will also be flexibilities in relation to payments for Northern Ireland claimants, with twice monthly payments the default option. This will closely reflect the frequency of current benefit payments and is intended to offer assistance in managing household finances.
ABC Note: Please comment below. What do you think about Universal Credit?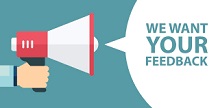 Leave a comment
Make sure you enter all the required information, indicated by an asterisk (*). HTML code is not allowed.