Northern Ireland Labour Market Report June 2018
Tuesday 12 June, 2018
Written by Simon Collyer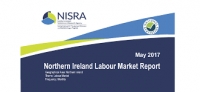 Change over quarter / month Seasonally adjusted LFS estimates for Northern Ireland for the period February-April 2018 showed that over the quarter:
• the unemployment rate (3.3%) increased by 0.2 percentage points (pps)
• the employment rate (69.7%) decreased by 0.2 pps
• the economic inactivity rate (27.9%) was unchanged. None of the reported changes over the quarter were statistically significant i.e. the recorded changes did not exceed the variability expected from a sample survey of this size and are not likely to reflect real change. The experimental claimant count (Jobseekers Allowance plus some out-of-work claimants of Universal Credit) showed that in May 2018, there was:
• a decrease of 100 over the month in the seasonally adjusted claimant count to 28,900. During May 2018 there were:
• 189 confirmed redundancies notified to the Department, representing a decrease on the previous monthly period total of 308 confirmed redundancies. The employee jobs total in Northern Ireland at March 2018 was 763,440 which was:
• an increase of 6,090 over the quarter from the revised December 2017 estimate of 757,350.
ABC Note: Add your comments below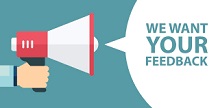 Leave a comment
Make sure you enter all the required information, indicated by an asterisk (*). HTML code is not allowed.