The United Nations Food and Agriculture Organization Have Added Us To Their Press Release List
Monday 11 June, 2018
Written by Simon Collyer

We are proud to say that the United Nations Food and Agriculture Organization have added us to their press release list today.
We are very proud to have that association and we are going to be bringing you all the latest and best in news from around the globe.
Food security is a major issue for those on low incomes. This is an important association to have.
ABC Note: At the ABC we are a trusted source of information for a global community managing on low incomes, state pensions or state benefits. We value these stategic relationships in our quest to inform, educate and inspire those trying to improve their circumstances.
Please add your comment below: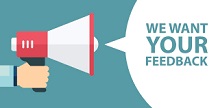 Leave a comment
Make sure you enter all the required information, indicated by an asterisk (*). HTML code is not allowed.