UK Youth Unemployment - Current Trends
Tuesday 15 May, 2018
Written by ONS
One interesting trend in the labour market is that of youth unemployment.
The youth unemployment rate, as defined by the Organisation for Economic Co-operation and Development (OECD), captures the proportion of unemployed people in the labour force aged 15 to 24 years.
In the UK, entry into the labour market starts at 16 years old. Figure 2 shows that the youth unemployment rate is consistently lower for women than it is for men. Much of the unemployed youth are aged between 18 and 24 years.
In the three months to March 2018, the number of unemployed people in the 16- to 17-year-old age group was 124,000, and that of those in the 18- to 24-year-old age group was 407,000. What we see in the latest period is a narrowing of the gap between the youth unemployment rates of men and women.
For instance, the youth unemployment rate of men was 7 percentage points higher than that of women in the period December to February 2012. The gap narrowed to 2 percentage points in the first quarter of 2018.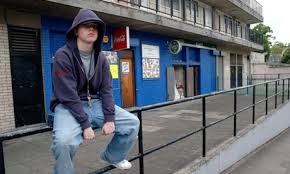 Image: Youth Unemployment is still a major issue.
Leave a comment
Make sure you enter all the required information, indicated by an asterisk (*). HTML code is not allowed.