The ABC Attends the Guardian Public Service Awards Launch
Tuesday 15 May, 2018
Written by Simon Collyer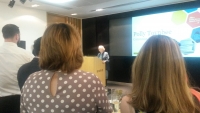 Polly Toynbee
The ABC was invited to the launch of the Guardian Public Service Awards yesterday in London at the Guardian Media Group HQ (14/05/2018). Champagne and canapes were liberally applied to the 'great and the good' who were invited. Unlike many events where the Champagne runs out as if to say thank you now leave, there was a generous supply of the fizzy stuff.
Top author and journalist, Polly Toynbee addressed the audience, speaking about the NHS crisis and the starvation of finance in the public sector, to a modest but committed audience.
The awards in their 15th year are open in a variety of categories. If you run an operation that serves the public entering is a good idea. A win can certainly raise your organizations' profile.
Nominations for the 2018 Guardian Public Service Awards – open on 16 May. The Guardian is looking for the best and the brightest, who work together to achieve change, champion brilliant ideas and achieve real impact.
Supported by Ernest and Young, the awards span 11 categories, including the public servant of the year title, decided by the public vote, and a new category that awards those teams improving diversity within their organization and beyond.
ABC Note: The ABC are certainly going to be 'in it to win it' and we will be entering in the digital category. Let's see if we can overtake a few of the 'old stagers' that seem to dominate a lot of these events. 'See you at the top' might be an odd battle cry for an organisation that helps those at the bottom, but we mean it folks. We try and be the best in everything we do.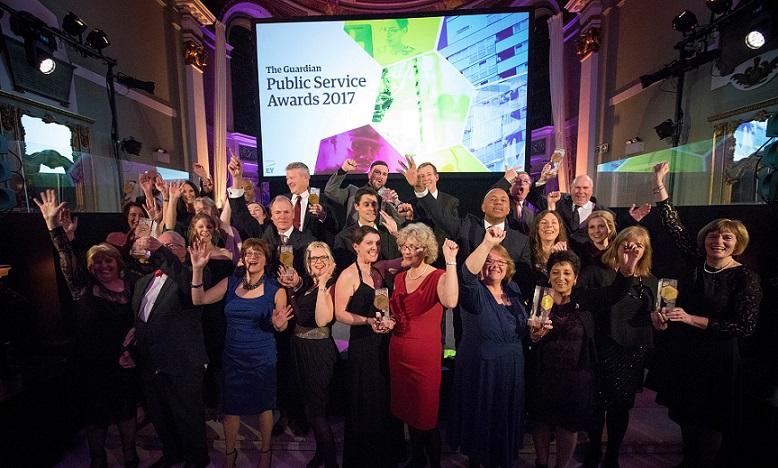 Image: All of the winners at the 2017 Guardian Public Service Awards. Photograph: Alicia Canter for the Guardian.
1

comment
Comment Link

Tuesday 15 May, 2018

posted by Simon Collyer

We were certainly their at the Guardian Media Group yesterday. You need a few days like this to trade off against those when you are just slogging away. Many thanks to the Guardian team for such an enjoyable event.

Report
Leave a comment
Make sure you enter all the required information, indicated by an asterisk (*). HTML code is not allowed.