MPs Warn Of Universal Credit Risks For Self-Employed
Tuesday 15 May, 2018
Written by Simon Collyer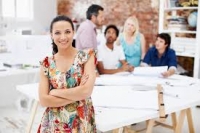 MPs are warning that the regulations around universal credit pose a 'very real risk' to entrepreneurs as they have been designed with 'little regard for the reality of self-employed work' and are calling for changes to the rules to avoid crushing new start-ups.
To continue to qualify for universal credit while they are getting their business off the ground, entrepreneurs must show they are earning a minimum amount after one year, known as the minimum income floor (MIF). If they cannot, they cease to qualify as 'employed' for benefits assessment purposes.
The work and pensions select committee's review of universal credit says that the aim of this rule is to ensure the taxpayer does not indefinitely subsidise unsustainable, low-paid self-employment.
However, while the Department for Work and Pensions(DWP) asserts that this one year start up period 'makes sense', it has no actual evidence to back that, and no plans to publish any significant analysis of the impact of universal credit on self-employment until at least Autumn 2019, four years after the full-service roll-out began.
The select committee says this strategy appears contrary to DWP's planned 'test and learn' approach, and also argues there is existing evidence that viable, ultimately successful businesses frequently take more than a year to get going. MPs say the short start-up period could create an insurmountable barrier to entrepreneurs getting their business up and running and getting off benefits.
In addition, the committee says the way the MIF is applied, based on monthly reported income, also penalises the self-employed with their fluctuating income. This can mean they miss out on important support potentially to the tune of over £2500 a year. Farmers' payment schedules, for example, are dictated by the seasons and other events, such as one-off bulk sales of livestock. Sole traders invoicing on a job-by-job basis may find those jobs take longer than a month, or a late payment can cause variation. But these factors are far from reliable indicators of the viability of a business. Expenses can be similarly volatile.
The committee wants the government to extend the start-up period to up to three years, with more tailored checks for evidence of progression and viability, including, for example, achieving expected increases in earnings each year. There should be reporting periods of up to a one year for self-employed claimants who receive irregular monthly pay.
MPs also want the department to produce ongoing evaluations of the effect of the new self-employment rules on universal credit claimants, and work to ensure frontline staff have sufficient expertise in self-employment, and that claimants have access to dedicated, specialist mentors.
Frank Field, chair of the work and pensions select committee, said: 'Universal credit was not designed with self-employment in mind and it shows. Its current set-up for people starting and running their own business risks crushing potentially viable, productive enterprises. At the same time, it risks throwing away the significant investment of taxpayer's money in them to that point.
'The DWP should give people longer to get going, and not punish them for the income volatility that is in the nature of self-employment. This would give a boost to the entrepreneurship that is so vital in a dynamic economy. It would also offer good value for taxpayers and a fillip to the department's beleaguered flagship policy.'
ABC Note: This is a riduclously shoirt time to make a small business venture. there is an old adage: year one you keep the business, year two you break even and year thre the business keeps you.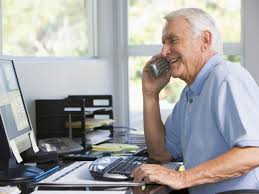 Image: Government policies are a threat to the business class.
ABC Note: This is a ridiculously short time to make a small business venture profitable. There is an adage: year one you keep the business, year two you break-even and year three the business keeps you. 40% of new jobs since 2008 a self-employed jobs. The [Tory] party of business is turning against its own potential supporters. The business class.
1

comment
Comment Link

Tuesday 15 May, 2018

posted by Simon Collyer

This UC criteria for the self-employed is ridiculous. Many people launch businesses find their idea has not worked out, but in running their venture find another opportunity. Overnight success rarely happens overnight. Large ventures come from small ones. If with kill off the green-shoots, down the track the people who could have been successful with no longer be in business.

Report
Leave a comment
Make sure you enter all the required information, indicated by an asterisk (*). HTML code is not allowed.