Ireland Tackles Bogus Self-Employment
Tuesday 08 May, 2018
Written by Simon Collyer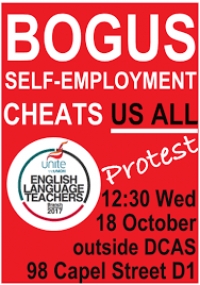 Employment Affairs and Social Protection Minister, Regina Doherty, T.D., has announced that a public awareness campaign about false self-employment in Ireland will begin tomorrow, Monday, 7th May.
The public awareness campaign follows on from recommendations in the 'Report on Intermediary Structures and Self-Employment Arrangements', which was published in January this year. The report found there is no evidence that there has been any significant change in the level of self-employment in the economy. However, concerns have been raised that false self-employment exists across a number of industry sectors in Ireland.
False self-employment is an employment relationship which creates the appearance that a person is self-employed, when, in reality, they are a direct employee of a business or corporate structure. This campaign is aimed at ensuring that there is better public awareness of the important service the Department provides in determining employment status. The campaign response should help the Department in better understanding the scale and nature of false self-employment.
Minister Doherty said the campaign timing is opportune:"As the economy continues to grow steadily and the labour market continues to improve, it is timely that what defines a person's employment status is made clear. It is also important that people are aware of the role of my Department in determining a person's employment status.
While the Government recognises that the vast majority of self-employment is legitimate, genuine, and an important contributor to the Irish economy, cases of false self-employment can and do arise, leaving both the worker and the Irish exchequer worse off. False self-employment impacts on an employee's entitlements to social welfare benefits such as jobseekers and illness benefits, and employment rights including entitlement to statutory minimum pay rates, leave entitlements, and protection against unfair dismissal. False self-employment reduces PRSI contributions and thereby reduces the Social Insurance Fund and also has the potential to reduce tax revenues for the exchequer.
Responsible businesses that employ their staff legitimately can face a competitive disadvantage where this practice exists. Reducing false self-employment will benefit workers, businesses and the exchequer. Working with the Workplace Relations Commission and Revenue my Department will ensure that we tackle the issue of false self-employment in a joined up way."The public awareness campaign will run over the coming weeks with national, regional and online, media advertisements including radio, print, bus shelters, Dart and Luas services and adverts in major railway stations. To reflect the international and multicultural nature of the Irish workforce, the online and social media elements of the campaign will be provided in eight languages; French, Hindi, Mandarin, Polish, Portuguese, Romanian, Russian and Spanish.

The campaign response will help the Department to develop its understanding of the scale and nature of false self-employment and may potentially identify sectors for inspection by the Department of Employment Affairs & Social Protection, Revenue and the Workplace Relations Commission. Detailed information on false self-employment and the Department's employment status service is provided here: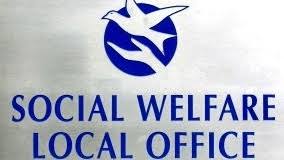 ABC Note: The advertising campaign will cost €167,500 incl VAT (which includes all advertising, creative development and translation costs).
Leave a comment
Make sure you enter all the required information, indicated by an asterisk (*). HTML code is not allowed.