Jobseekers to the "Building Your Career" Event In Bishopstown, Cork On Thursday 12th April
Tuesday 10 April, 2018
Written by Simon Collyer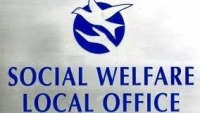 Department of Employment Affairs and Social Protection invites Jobseekers to the "Building Your Career" Event In Bishopstown, Cork On Thursday 12th April
Take the first step towards a career in construction
Cork based jobseekers are invited to "Building your Career" an event in the Cork Training Centre, Bishopstown, Cork on Thursday 12th April 2018 from 10.30am to 1pm. The event aims to highlight the career opportunities that will be coming on stream in the growing Construction Industry.
This event is being organised by the Department of Employment Affairs and Social Protection, in association with the Construction Industry Federation and the Cork Education Training Board, and is supported by the Regional Skills Group.
Jobseekers will have the opportunity to speak to potential employers, learn more about education and training opportunities in the sector, see and experience this training in action, and meet current trainees and apprentices.
To book your place please contact Abbeycourt House Intreo Office on 021 4805445 or email This email address is being protected from spambots. You need JavaScript enabled to view it..
Leave a comment
Make sure you enter all the required information, indicated by an asterisk (*). HTML code is not allowed.