Period Poverty - Campaign Victory For One of Plaid Cymru's Youngest Councillors
Friday 23 March, 2018
Written by Simon Collyer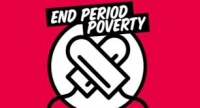 Reacting to the news that the Welsh Government is to provide local authorities across Wales with a package of £1 million to tackle "period poverty" and improve facilities and equipment, Plaid Cymru councillor Elyn Stephens said: "I am pleased that the Welsh Government is acknowledging the problem that exists out there for thousands of girls all over Wales. This has been the culmination of months and months of hard work and campaigning.
"This all started with a Notice of Motion I submitted to Rhondda Cynon Taf County Borough Council and it was driven forward by the Children and Young People Scrutiny Committee Working Party, which was chaired by my Plaid Cymru council colleague Shelley Rees Owen.
"It may be a step in the right direction but the money the Welsh Government is providing is not enough. Under these proposals each local authority will receive, on average, £10,000 per year. In Rhondda Cynon Taf we were talking about allocating £50,000 for six months of this policy.
"I hope that the resources are also used to educate pupils of all genders and teachers of all genders about the issues surrounding menstruation. I would also like to get away a little bit from the term 'period poverty' - although it is an important consequence of what we are doing, I see this more as an issue of equality and I want sanitary products to be viewed as an essential product in the same way that toilet paper is viewed."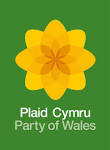 Leave a comment
Make sure you enter all the required information, indicated by an asterisk (*). HTML code is not allowed.