Blackpool Couple Say System Is Unfair After Winning Their Disability Benefit Battle
Monday 12 March, 2018
Written by Tim Gavel, The Gazette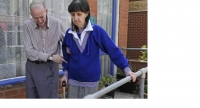 A Blackpool couple struggling in an 11-month battle over disability payments say a High Court ruling could offer hope.
The court has said the Government was wrong to make changes to the controversial Personal Independence Payments last March to cut payments for people with mental illnesses. Ron and Susan Lingham had their benefits slashed and will have had to wait 11 months just to get an appeal hearing to contest the ruling. But since Susan's raft of physical disabilities has a link to mental illness, Mr Lingham said the ruling might help them win their case.
Labour's Blackpool South MP Gordon Marsden, who has been critical of the way PIP has been administered saying it has caused hardship for hundreds of people in the resort, said the ruling showed the Government's disastrous handling of support for vulnerable people. Now the Government is going to review all 1.6 million claims for a disability benefit, not just those with a mental health aspect, and ministers have said it could see up to 220,000 PIP claimants awarded higher payments.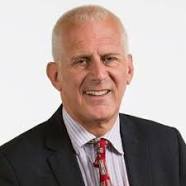 Image: Labour's Blackpool South MP Gordon Marsden
Shadow work and pensions secretary Debbie Abrahams has asked when claimants will be told if they will get payments backdated.
Disabilities minister Sarah Newton said: "This will be a complex exercise and of considerable scale, as we will be reconsidering 1.6 million claims. While we will be working at pace to complete this exercise it is important we get it right."
Mr Lingham said: "The PIP people have made one mistake after another and it will be 11 months before we get our appeal. "When we went to the interview, they completely discounted my wife's mental health issues even though we had a doctor's report. "They are called 'health professionals' but they have only had three weeks training. This ruling seems very hopeful."


ABC Note: This all sounds too familiar.
1

comment
Leave a comment
Make sure you enter all the required information, indicated by an asterisk (*). HTML code is not allowed.