Biggest Benefit Cut Coming Since 2012
Sunday 11 March, 2018
Written by Resolution Foundation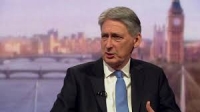 Benefit changes coming into effect from 9 April are set to save around £2.5bn – the second biggest welfare saving in a single year since the crash – and will significantly squeeze incomes of 'just about managing' families – according to new Resolution Foundation research published today (Sunday).
While the Chancellor has downplayed the prospect of new policy announcements at the Spring Statement on Tuesday, big previously announced policies are still taking effect in the coming year. Good news on pay is set to arrive first, with over 1.5 million workers set to benefit from a 4.4 per cent pay rise as the National Living Wage rises from £7.50 to £7.83 on 1 April.
However, this welcome pay boost will – for many families – be outweighed by the £2.5bn of working age benefit cuts that come into effect just over a week later on 9 April. These cuts will affect 11 million families overall, including five million of the 'just about managing families' that the Prime Minister has rightly focused on.
The cuts coming into effect this April are the second biggest annual cuts since the financial crisis. And while the focus of bigger cuts in 2012-13 was on the withdrawal of child benefit from higher earners, this time the squeeze is set to fall squarely on lower income families. These 'just about managing' are set for an average loss of £190 this year, although some families will be thousands of pounds worse off compared to a scenario in which the cuts didn't take place.
The four key benefit cuts coming into effect are:
Year three of the four-year cash freeze in working age benefits, saving £1.9bn and affecting almost 11 million families. The 3% real terms cut in working age benefits this year is set to be by far the biggest of the four-year benefit freeze.
Two child limit for benefit claims, costing up to £2,780 to a family having a third child, saving £400m this year and affecting 150,000 families.
Withdrawal of the family element of support for new tax credit and universal credit claims from families with children, costing up to £545, saving £200m this year and affecting 400,000 families.
Rollout of Universal Credit, saving £200m this year due to lower entitlements than the existing benefit system for long term sick and working families in particular.
David Finch, Chief Analyst at the Resolution Foundation, said:
"The Chancellor should expect a borrowing boost from the Office for Budget Responsibility next Tuesday as it upgrades its short-term economic outlook.
"This is welcome news – but it won't change the fact that families across Britain still face a huge living standards crunch in the coming years, some of which is a direct result of government policy.
"The government is doing the right thing on pay with another big rise in the National Living Wage and ending the cap on public sector pay. But for many families the extra pay will be outweighed by the £2.5bn worth of benefit cuts being rolled out.
"With an average loss of £190, low and middle income families are set for the second biggest welfare squeeze since the crisis, at a time when pay growth remains muted and household incomes are already under strain.
"The Chancellor is keen to stick to his brief of a short speech with no new policies. But given the financial challenges facing families across Britain, a quick change of his predecessor's policies on benefit cuts would go a long way towards showing that he is on the side of hard-pressed working families."
Leave a comment
Make sure you enter all the required information, indicated by an asterisk (*). HTML code is not allowed.