Care Quality Commission Contact Centre Operating at Limited Capacity
Wednesday 28 February, 2018
Written by Simon Collyer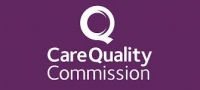 Due to extremely adverse weather conditions, the Care Quality Commission contact centre will be operating at limited capacity today (28 February) and tomorrow (29 February). The phone lines are closed, however they are responding to emails - please contact them at: This email address is being protected from spambots. You need JavaScript enabled to view it.
For urgent queries only they will be offering a call back service, therefore please provide your phone number and they will call you back as soon as possible.
If you have urgent concerns that someone is at risk of harm or abuse, please contact your local authority or the police in the first instance.
1

comment
Leave a comment
Make sure you enter all the required information, indicated by an asterisk (*). HTML code is not allowed.