Fairtrade Fortnight
Thursday 22 February, 2018
Written by Simon Collyer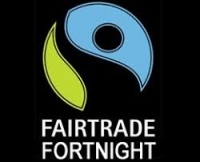 Fairtrade Fortnight takes place this year from 26 February to 11 March 2018.
It raises awareness about Fair Trade across Wales and the UK.
The theme for 2018 is 'Come on in'; inviting people to join in the Fair Trade movement, and learn more about how Fairtrade impacts the lives of producer communities across the world.
Your business could be making a difference to people's lives by switching to Fairtrade. As a business, you can change the world simply by offering Fairtrade products to your staff and visitors. Switching to Fairtrade is easy, and a great way to evidence your internal Corporate Social Responsibility and build a stronger profile within your community for your good work.
Leave a comment
Make sure you enter all the required information, indicated by an asterisk (*). HTML code is not allowed.