DWP Spending on Disability Appeals Criticized
Monday 12 February, 2018
Written by Simon Collyer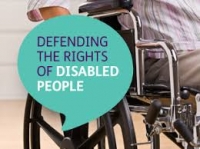 More than £100 million has been spent by the Department for Work and Pensions on administering reviews and appeals against disability benefits in little more than two years, new figures show.
This is in addition to the tens of millions of pounds spent every year by the Ministry of Justice on the appeals, around two-thirds of which have been won by claimants in the past year.
The bill has been branded "staggering" and prompted a Tory former minister to claim, "something is seriously wrong with the system".
ABC Note: Never a truer comment spoken.
Leave a comment
Make sure you enter all the required information, indicated by an asterisk (*). HTML code is not allowed.