HMRC Starts Crackdown on Firms That Employ Interns
Friday 09 February, 2018
Written by Simon Collyer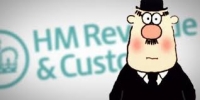 The government has launched a crackdown on unpaid internships according to the Guardian, sending more than 550 warning letters to companies and setting up enforcement teams to tackle repeat offenders.
HM Revenue & Customs is expected to target sectors such as media, the performing arts and law and accountancy firms, which have a reputation for using unpaid interns.
About 70,000 internships are offered each year in the UK, according to the Sutton Trust social mobility charity. It estimates that of 10,000 graduates who are in internships six months after they leave university, a fifth are unpaid. It has calculated the cost of doing an unpaid internship as more than £1,000 a month in London and £827 in Manchester, putting valuable work experience beyond the reach of those from families on low and middle incomes.
Although minimum-wage legislation makes many unpaid internships illegal, the government recently admitted that there had been no prosecutions.
1

comment
Comment Link

Friday 09 February, 2018

posted by Simon Collyer

This is good news. These large firms could pay people and these internships discriminate against poorer people who cannot afford to take part, get experience and the chance of a full time, paid position.

Report
Leave a comment
Make sure you enter all the required information, indicated by an asterisk (*). HTML code is not allowed.