Child Benefit Boost Hopes Raised in Social Security Amendments
Tuesday 23 January, 2018
Written by Simon Collyer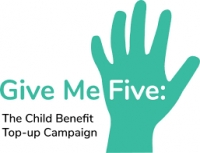 Commenting on the recently lodged amendments to the Social Security Bill which would introduce a £5 top up to child benefit for every family in Scotland, a spokesperson for the Give Me Five Campaign - a coalition of children's organisations, faith groups, anti-poverty charities and unions who are campaigning for a £5 a week top up to child benefit - said:

"We are delighted to see amendments to the Social Security bill being lodged today by Mark Griffin MSP that would see child benefit boosted for children across Scotland. A £5 a week top up would in itself lift up to 30 000 children out of poverty across Scotland, and provide vital financial support to the families of many more. Having set welcome targets toward ending child poverty the Scottish Government must now use every tool in its toolbox to achieve that ambition - and that includes using new powers to top up reserved benefits.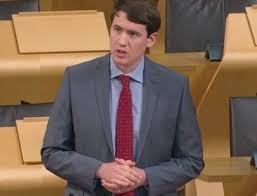 Image: Mark Griffin MSP

"We know incomes are under increasing pressure and a £5 top-up to child benefit, for every child in Scotland, could make a huge difference to ever tightening family budgets.

"Parents have told us of the difference that an extra £5 a week per child could make to their family - whether it is being able to afford fresh fruit and veg, or saving up for a new pair of school shoes".
Leave a comment
Make sure you enter all the required information, indicated by an asterisk (*). HTML code is not allowed.