Ireland - launch of Bill to Strengthen Renters' Rights - Tuesday 23rd January 2018
Monday 22 January, 2018
Written by Simon Collyer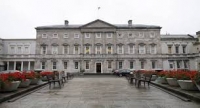 The Social Democrats will introduce their Residential Tenancies (Amendment) Bill 2018 in the Dáil, on Tuesday 23rd January 2018. The Bill increases protections for renters by extending the minimum notice period for terminations of tenancies to 90 days.

It also require landlords to provide new occupants access to rents paid by their predecessors. The Bill has the support of housing charities as well as Fianna Fáil, Labour and Sinn Féin.
1

comment
Leave a comment
Make sure you enter all the required information, indicated by an asterisk (*). HTML code is not allowed.