Irish Carers Recieve Investment
Monday 22 January, 2018
Written by Simon Collyer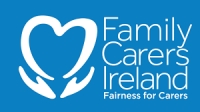 Employment Affairs and Social Protection Minister, Regina Doherty, T.D. announced today the funding of over €0.5m towards three projects being delivered by Family Carers Ireland, the Irish Foster Care Association, and the Galway Hospice Foundation. The projects, funded under the Dormant Accounts Action Plan 2016/2017, will provide specific and appropriate support services and training, as well as information for carers at the end of their full-time caring role.
Family Carers Ireland will receive funding of €338,464, the Irish Foster Care Association will receive €89,593, and The Galway Hospice Foundation Company Limited by Guarantee will receive €97,568.
Minister Doherty said she was pleased to announce the funding for these three projects:
"The Government recognises that caring can have a significant impact on the physical and mental health of the carer, as well as their social life and personal finances. Following the death of a loved one, carers may also feel isolated and can face distinct challenges in making the transition from being a carer to having a reduced or no caring role, while also dealing with the feelings of grief and loss. For the carer, there are challenges in changing routines and activities and new challenges emerge after their caring role finishes.
"The funding for three projects that I am announcing here is very important. It is going towards three programmes that will help carers following the loss of a loved one, and is designed to support them as they begin their new live at home, at work and socially. Projects are aligned to and address actions within the National Carers Strategy, and in the current Programme for a Partnership Government."
The measure complements existing financial and income supports provided to full-time carers through the Department of Employment Affairs and Social Protection's schemes including Carer's Allowance - over 75,000 carers; Carer's Benefit - over 2,700 carers; and Domiciliary Care Allowance - over 38,000 people. Over 106,000 carers received the annual Carer's Support Grant (which is not means tested) this year. Total expenditure by the Department of Employment Affairs and Social Protection on carer supports in 2017 is estimated to be in excess of €1 billion.
Joining Minister Doherty, Minister of State with Responsibility for People with Disabilities Finian McGrath T.D. said: "I am pleased to announce this funding for three groups that deserve not only financial support, but also our gratitude. Family Carers Ireland will use this funding to provide training and mentoring in order to provide carers with the best opportunities to make successful transitions from caring to other phases in their lives. The Irish Foster Care Association will use this funding to addresses 'life after caring', with specific reference to loss, grief and life transitions for carers. The Galway Hospice Foundation will also assist carers, particularly targeting those who have helped loved ones towards the end of their lives.

"Any funding for carers should be seen as an investment and not expenditure. They play such an invaluable role in our society. Today's funding is a help to make their lives better as they move out of caring roles."
Project Summaries
Family Carers Ireland
The aim of the project is to provide carers with the space and structured support to consider their post-care future. Current carers and former carers will be supported to consider what life skills they have acquired through their years of caregiving. Family Carers Ireland will draw on their own thirty years' experience and on several research documents to provide training, mentoring and consultation to provide carers with the best opportunity to make a successful transition from caring to a life without a carers role.
The project will also be of benefit to those carers who do not envision returning to the workplace once their caring role has ended. The project will support carers to consider how they might best reintegrate with their local community, through volunteering and participation. It will also support them to consider whether the Family Caring mentoring project would be appropriate for them as a way of putting their years of caring experience to further use.
The project will also include actions to establish relationships with employers to work toward better facilitation of carers returning to the workplace following medium-term leave to meet caring obligations (e.g. carer's leave); to convene academic researchers in the field of life after care for an information sharing event; and to understand and support those making the transition(s) from the caring role required of carers for those with mental health difficulties. Finally, it will address the needs of those carers who are finding moving on from their caring role especially difficult emotionally or professionally, offering counselling or life-coaching sessions to former carers who would most benefit from the services in preparing for the life after care.
Irish Foster Care Association
The program developed by the Irish Foster Care Association addresses "life after caring", with specific reference to loss, grief and life transitions for this cohort of carers. There are four components to the program with the governing principle being the provision of information, advice, support and education workshops. Content will include dealing with grief and loss specifically. Interactive workshops will be designed and delivered nationally to meet the needs of "life after caring" by promoting the skills to develop well-being and resilience throughout the journey of fostering.
The project will also provide professional counselling support to those who are struggling with personal loss as a result of transitions after caring or sudden loss as a result of an unexpected/unplanned placement breakdown. This would be provided by qualified and accredited mental health professionals with appropriate experience and expertise in dealing with loss after caring by promoting the skills to develop well-being and resilience.
Galway Hospice Foundation
The training programme will provide support to carers in post care transition to assist them to cope with new post care challenges. The target group are those who were end of life carers in the palliative care setting and the programme will address social and economic disadvantage by helping them re-engage socially by providing training on completing an application form/CV, applying for jobs, preparing for interview and interviewing.
Leave a comment
Make sure you enter all the required information, indicated by an asterisk (*). HTML code is not allowed.