UK Consumers Spent Less on Food Over Christmas
Tuesday 09 January, 2018
Written by IoD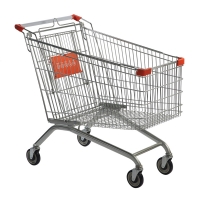 Rising food costs meant consumers spent less on a splurge over the Christmas, new research suggests.
According to the British Retail Consortium, like-for-like retail sales rose 0.6% in December, compared with last December's 1% increase. The BRC said consumer spending power 'had been absorbed by essential items' as food sales accounted for most of the rise. Spending on non-food items such as clothing was down sharply. As a consequence, retailers were forced to slash prices on food in the lead-up to Christmas. While this did boost overall sales, many retailers saw their profits for the period hit. BRC Chief Executive Helen Dickinson said "the divergence between growth in sales of food and non-food has never been so stark".
Inflation is currently at a six-year high of 3.1%, outpacing growth in earnings. This means many shoppers are spending more on basic essentials.
1

comment
Comment Link

Tuesday 09 January, 2018

posted by Simon Collyer

People on benefits are struggling to eat properly. With benefits frozen this can only get worse.

Report
Leave a comment
Make sure you enter all the required information, indicated by an asterisk (*). HTML code is not allowed.