Stirling Council to Provide Additional Support for Universal Credit Claimants
Tuesday 12 December, 2017
Written by Simon Collyer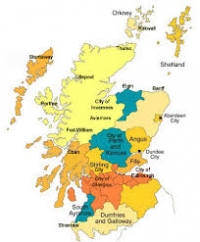 Stirling Council are to create a new group that'll support residents receiving Universal Credit.
The group will focus on how claimants interact with the local authority and how they're supported by council services.
They'll report back in six months with any suggestions or enhancements required.
Universal Credit was piloted in the city back in 2015 and was then fully implemented in June this year.
The establishment of the group was recommended to Full Council via a motion by Community Planning and Regeneration Convenor Chris Kane.

Image: Cllr Kane
Cllr Kane said, "Universal Credit was rolled out in Stirling on 28th June and what became apparent very quickly was that it was having a big impact across multiple council services.
"This Short Life Working Group has cross party support and will look at how we resource our services and our staff, who are doing an excellent job under challenging circumstances.
"We need to ensure council policies and procedures are robust, flexible and able to provide support and mitigation to those who need our help the most."
As Universal Credit can only be claimed online, Stirling Council Libraries are providing access to IT and digital support and offering free training in digital skills.
Leave a comment
Make sure you enter all the required information, indicated by an asterisk (*). HTML code is not allowed.