RNIB Cymru Teaming Up to Big Lottery Fund Over Missed Benefits
Tuesday 12 December, 2017
Written by South Wales Argus
The Royal National Institute of Blind People (RNIB) Cymru's Rights, Advice and Information Service (RAISE) is a specialist welfare benefits and welfare rights service for people with sensory loss across Wales who face poverty and social exclusion.
It is estimated that, by the end of the project in December 2017, £13.5 million will have been secured in unclaimed benefits.
"Welfare Reform and cuts to services across the UK have resulted in people with sensory loss facing significant financial challenges.
"Customers tell us that receiving their correct benefit entitlement, and being financially better off, increases their independence and physical and emotional wellbeing."
Rebecca Woolley, the director for Action on Hearing Loss Cymru said: "We know that many people with sensory loss do not claim the welfare benefits they are entitled to because of difficulties in the process, lack of awareness, lack of accessibility and fear of being labelled.
"RAISE has shown that these barriers can be overcome by providing a service and information which meets customers communication needs. such as large print, audio, email, Braille, British Sign Language (BSL), Skype, Facetime and text and by providing support to navigate the complexities of the Welfare benefits system."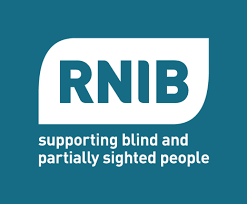 Leave a comment
Make sure you enter all the required information, indicated by an asterisk (*). HTML code is not allowed.