New Scottish Social Security Agency Considers Paying Benefits in Kind
Sunday 10 December, 2017
Written by Scottish Sunday Post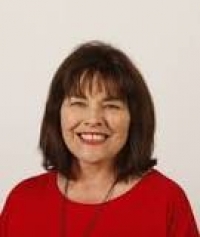 A Scottish social security agency is being set up to handle 11 welfare payments being devolved to Holyrood, which include carer's allowance and disability living allowance.
Social security minister Jeanne Freeman has said she wants to give people the choice to take benefits in kind instead of cash where, for example, you could get pay-as-you-go energy cards instead of money for the winter fuel payment.
Officials are looking at other areas of in kind help which could be offered to benefit claimants, such as food parcels or respite care.
Feedback from the 2000 welfare recipients in Scottish Government focus groups helping to shape the new agency shows many feel in kind help would help them budget their money.
Charities have given the move a cautious welcome but voiced concern that giving people help in kind might cause stigma. Ms Freeman also expects the number of controversial disability assessments to be slashed as part of a new approach to working out what welfare payments people are entitled to.
The SNP minister said: "What our panel is telling us is it may be preferable to an individual, depending on their personal circumstances, to receive support in kind rather than as cash.
"But it will always be the individual's choice."
The Social Security Bill currently going through Holyrood will allow the creation of a new public agency with more than 1400 staff administering the new system.
Under the plans, an increased carer's allowance would be payable from the summer of next year, while the Best Start Grant, a replacement for the maternity grant to target child poverty, and the Funeral Expense Assistance grant would be paid from the summer of 2019.
ABC Note: Food stamps or pre-paid cards marks Claimants out as 'on welfare'. It takes away 'management' from the individual and if prices go down claimants cannot benefit. It defeats the point of Universal Credit which is to replicate the world of work. People who need cash sell their cards at a discount and this will make them poorer.
Leave a comment
Make sure you enter all the required information, indicated by an asterisk (*). HTML code is not allowed.