Retirement Age Must Be Raised for Private Sector Workers Also Say Irish Social Democrats
Thursday 07 December, 2017
Written by Simon Collyer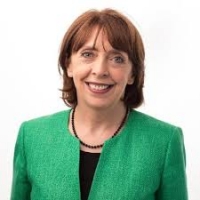 Social Democrats co-leader Róisín Shortall TD has welcomed the government's move to raise the compulsory retirement age for public sector workers to 70 – but called for the same flexibility to also apply to private sector employees.
Deputy Shortall said:
"Many people in their late sixties are valuable members of the workforce, whether they work in the public or private sectors. Yet we now have a situation where many private sector workers are forced to retire at the age of 65, one year before their state pension entitlements kick in, while their counterparts in the public sector will have the option of continuing to work until they are 70.
"In some cases, private sector retirees will be able to claim an occupational pension and in other cases they may be able to find alternative employment. But in many cases, they will simply be left with no option but to sign on the dole for a year until they qualify for a State pension at the age of 66. These people face the ridiculous situation of an enforced 'gap year' – they are considered too old to work by their previous employer but too young by the State to claim a pension.
"The government set up a working group in 2012 to look at harmonising retirement pension ages. This issue clearly takes on much more urgency now that a decision has been made to increase the compulsory retirement age for public sector employees to 70. We can't allow a two-tier retirement system to continue that disadvantages private sector workers."
Image courtesy of the Irish Mirror: Róisín Shortall TD
ABC Note: The Social Democrats (Irish: Daonlathaigh Shóisialta) was established by co-founder Róisín Shortall (also Stephen Donnelly and Catherine Murphy). Ms Shortall is a former Labour Party TD and former Minister of State for Primary Care.
Leave a comment
Make sure you enter all the required information, indicated by an asterisk (*). HTML code is not allowed.