Joseph Rowntree Report - UK Poverty 2017
Monday 04 December, 2017
Written by Simon Collyer

Today sees the launch of UK Poverty 2017 which highlights that overall, 14 million people live in poverty in the UK – over one in five of the population. This is made up of eight million working-age adults, four million children and 1.9 million pensioners. 8 million live in families where at least one person is in work.
The report, which has been produced in-house by the Joseph Rowntree Foundation (JRF) Analysis Unit for the first time, examines how UK poverty has changed over the two decades, as well as more recent developments.
Over the last 20 years, the UK has dramatically reduced poverty among people who had traditionally been most at risk – pensioners and certain types of families with children. But that progress is beginning to unravel; poverty rates for both groups have started to rise again.
The analysis highlights that the three factors which have led to a fall in poverty and are now under question; state support for many of those on low incomes is falling in real terms, rents are increasing, and rising employment is no longer reducing poverty. As a result, JRF is calling for a national mission to transform the prospects of millions of people living in poverty in the UK.
This is the first report to assess the progress the UK is making in reducing poverty rates and tackling the underlying drivers of poverty since the publication of JRF's We Can Solve Poverty in the UK in 2016.
Visit the JRF Dashboart Click here:

See more on the JRF mission to Solve UK Poverty click here: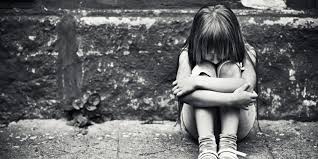 Download a copy of the JRF full report and summary:
1

comment
Leave a comment
Make sure you enter all the required information, indicated by an asterisk (*). HTML code is not allowed.