The ABC Welcomes The Social Democrats and Northern Ireland's Department for Communities
Sunday 26 November, 2017
Written by Simon Collyer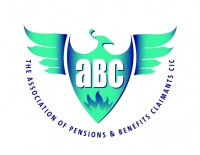 ABC Note: We are growing as an organisation and I am pleased to announce that we have recently been building relations with Northern Ireland, particularly the Department of Communities NI. Northern Ireland is different to the mainlaind UK. They do not provide free prescriptions for example but they are geared to paying Universal Credit bi-weekly.
Being able to compare differences can lead to better practises and better outcomes.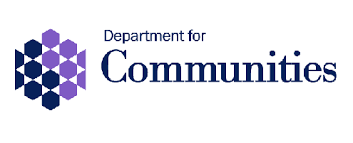 Image: You can reach the Department for Communities NI website by clicking on the image.
We have reached out to progressive political parties including the Social Democrats NI who have responded positively.
We have been attracting a lot of interest from the Irish community in general, both North and South of the border.
Carers are another audience that are following us, and we are aiming to bring more content aimed at helping this audience.
Pensions is another area we want to focus on more and we have some ideas being developed in this area too.
Daily we do get a a lot of emails from political parties, pressure groups, think tanks and not for profits, the business community and more.
One of our posts attracted over 36 000 responses recently, and what is interesting is that our audience are going through our back catalogue of articles and exploring posts that interest them: VIEW ALL ARTICLES
We are about NEWS and although we try and provide help and advice, we are NOT a blog and we focus on facts and helpful information, rather than opinion.
Recently the ABC helped an Austrian lady whose Scottish husband was killed in a freak train accident in Austria where the gentleman had been living for 21 years. The lady had three children and was clearly desperately worried about how she was going to manage as her husband's income had also died with him? Trying to sort out complex financial matters in a state of shock and grief is not easy. Via our knowledge and contacts we were able to provide help and advice. It is fair to say this lady was in a much better state of mind when we last received an email from her. She had located her late husband's Scottish birth certificate and that was the first-step in tracking down pension assets she needed to provide for her young family. Sometimes our work provides rewards you cannot quantify and we were thrilled to be able to help.
If you feel there are topics we are not covering, please just contact us via email.
You can visit the Social Democrats website by clicking on the image: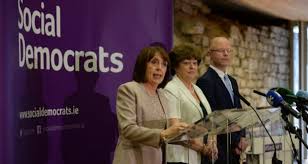 Image: The Social Democrats
Leave a comment
Make sure you enter all the required information, indicated by an asterisk (*). HTML code is not allowed.