Northern Ireland DLA Claimants Have Benefit Stopped After PIP's Assesment
Wednesday 08 November, 2017
Written by BBC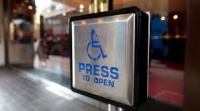 According to the BBC one third of Disability Living Allowance (DLA) claimants in Northern Ireland have had their benefit stopped after reassessment for the Personal Independence Payment (PIP).
Figures obtained by BBC Spotlight programme broadcast on Tuesday showed that 7,704 claimants were disallowed.
PIP was introduced in Northern Ireland in June 2016 as part of welfare changes agreed by the Northern Ireland Executive.
It is paid to people who face extra costs due to ill health or disability.
Assessments are being carried out in Northern Ireland until December 2018 on current DLA recipients aged between 16 and 64, and just over 21,000 reassessments had been completed by the end of July 2017.
Leave a comment
Make sure you enter all the required information, indicated by an asterisk (*). HTML code is not allowed.