Democratic Unionist Party Careful About Relationship With Tory Government
Saturday 10 June, 2017
Written by Simon Collyer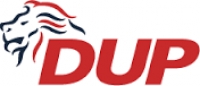 The Labour Force Survey (LFS) is a quarterly sample survey carried out by interviewing people about their personal circumstances and work.
The Labour Force Survey latest results published 17th May 2017
Latest results for Northern Ireland:
The latest NI seasonally adjusted but down 0.8 pps over the year (from 6.1%).
There was a decrease (1.5 pps) in the employment rate (68.4%) over the quarter and (0.8 pps) over the year. This represents the largest quarterly decrease in NI employment rate since January – March 2009 falling from 69.9% in October – December 2016. However, it should be noted that the latter was the highest employment rate recorded on the quarterly series.
The latest NI unemployment rate (5.3%) was above the UK average of 4.6% however, it was below the European Union (8.0%) rate and Republic of Ireland (6.6%) rate for February 2017.
According to the BBC the DUP [Democratic Unionist Party] ever mindful of their own electorate, will enter the days ahead slowly (vis entering into arrangement with the Conservative Government). One senior DUP source said that his party would be wary of backing the Conservative plans for welfare or social care if they adversely affected Northern Ireland while another said he hoped the party could make the Conservatives "more compassionate" in economic and welfare issues.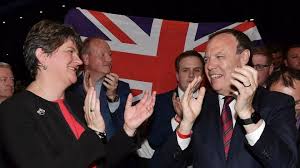 Image: Democratic Unionist Party celebrate winning ten seats at the 2017 General Election.
Leave a comment
Make sure you enter all the required information, indicated by an asterisk (*). HTML code is not allowed.