Beat

Beat is the UK's leading charity supporting those affected by eating disorders and campaigning on their behalf. Founded in 1989 as the Eating Disorders Association, it celebrated its 25th anniversary in 2014.
The charity is dedicated to helping people with anorexia nervosa, bulimia, binge eating disorder, emotional overeating, EDNOS and other eating disorders, and providing information to the public about these conditions.
Boys, girls, men and women from all backgrounds and ethnic groups can be affected by eating disorders.
Eating disorders are mental illnesses and can be a way of coping with feelings or situations that are making you unhappy, angry, depressed, anxious or worried.
Eating disorders are complex; there's no single cause and not all symptoms will apply to all people.
Sometimes people worry about talking to someone because they feel their eating disorder isn't serious enough, they don't want to worry people or waste their time, or because they feel guilty, embarrassed or ashamed.
Whether you're eating difficulties began recently, you've been struggling for a while or you're finding yourself relapsing, you deserve support and with this support you can overcome you're eating disorder. Eating disorders are illnesses and you deserve to have your concerns acknowledged respectfully, to be taken seriously and to be supported in the same way as if you were affected by any other illness.
Image Gallery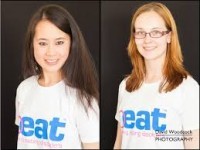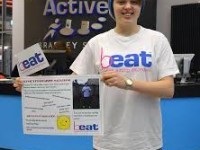 Key Info
Wensum House
103 Prince of Wales Road
Norwich
Norfolk
NR1 1DWUnited Kingdom
Features
Products
Location:
Contact Beat