Health Exchange

Our Birmingham Health Trainer Service offers free, confidential one-to-one support to help clients reach their personal goals and make positive lifestyle choices.
Health Exchange has roughly 21 Health Trainers operating throughout Birmingham, who can offer flexible appointments from a venue near you.
Importantly, our Trainers are local people with an in-depth knowledge of some fantastic community-based events/activities that could kick-start your lifestyle campaign today.
What can a Health Trainer do for you?
Lose weight
Increase physical activity
Stop smoking
Reduce alcohol intake
Eat healthier
Manage your own health
Get clients involved in community groups/activities
Image Gallery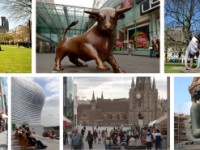 Key Info
Health Exchange CIC
27 Moseley Road
Avoca Court
BirminghamB12 OHJUnited Kingdom
Features
Products
Location:
Contact Health Exchange