Liverpool City Council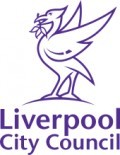 Liverpool is going places. In the next four years we will have 12 new schools, 20,000 new jobs and 5,000 new homes. That's a pledge from Joe Anderson, Liverpool's first elected Mayor.
Big things are happening in Liverpool. This year, the city will play host to a spectacular cultural event when Cunard's three Queens will meet on the Liverpool world heritage listed waterfront to celebrate the famous shipping line's 175th anniversary in its spiritual home.
Following the city's successful delivery of the inaugural International Festival of Business 2014, the Prime Minister announced that the second Festival would also be hosted by Liverpool in 2016. These events are helping transform Liverpool into one of the most business and enterprise-friendly cities in the UK.
This is a big city - over 445,000 people live here and tens of millions of visitors visit us – with big ambitions. Ambitious cities need talented people.
If you are talented, focused, value-driven and highly skilled, then we want to hear from you. You can expect a rewarding career in a fast-moving and supportive environment. You will be part of a dynamic, dedicated team that will make Liverpool a distinctive global city.
Key Info
24 Hatton GardenLiverpoolL3 2AAUnited Kingdom
Features
Products
Location:
Contact Liverpool City Council