JMW Employment Solicitors

We are here to provide specialist employment law advice to employees and individuals who need to know their rights are protected if things go wrong or unexpected issues crop up that need explaining and resolving.
How JMW Can Help You
At JMW Manchester, our solicitors' expertise covers a huge range of topics and issues, as shown in the list of services at the top of the page. There is very little - if anything - relating to employment law that we haven't dealt with, which is why our clients find we are the ideal law firm to have in their corner.
However, it is important to remember that we are not only here for you when things go wrong - we can also provide advice and support on your rights to help you avoid potential pitfalls in your career. That includes information on:
Maternity leave
Paternity leave
Pensions law
Notice periods
Whistleblowing
But if something has gone wrong at work, we understand how distressing that can be. Our friendly and sympathetic solicitors therefore work as hard as they can to achieve the result you want, delivering specialist employment law advice as and when you need it in an easy-to-understand manner.
Image Gallery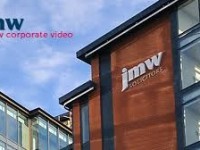 Key Info
1 Byrom Place
Manchester
M3 3HGUnited Kingdom
Features
Products
Location:
Contact JMW Employment Solicitors