The Multiple Sclerosis (MS) Society

The MS Society funds research, gives grants, campaigns for change, provides information and support, invests in MS specialists and lend a listening ear to those who need it.
Our mission is to enable everyone affected by MS to live life to their full potential and secure the care and support they need, until we ultimately find a cure.
Multiple sclerosis (MS) is different for everyone. You can get symptoms in many parts of your body. MS is a neurological condition. That means it affects your nerves. It's caused when your immune system isn't working properly.
Our aim is to beat MS.
Image Gallery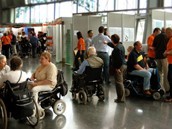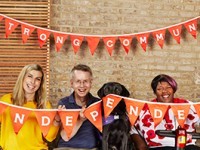 Key Info
MS Society
MS National Centre (MSNC)
372 Edgware Road
London
NW2 6ND
United Kingdom
Features
Products
Location:
Contact The Multiple Sclerosis (MS) Society