Colchester Emergency Night Shelter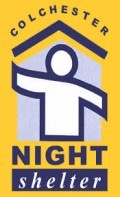 The present Night Shelter, which has room for 20 men and women and is wholly owned by the charity, was purchased from Colchester Borough Council using funding from the National Lottery. If you are homeless and have nowhere to stay then you are more than welcome: provided you are happy to stick to the house rules. We open at 7.15 pm every evening and provided we have space then we will be able to accommodate you.
If you need a bed at the Night Shelter please phone to find out if we have any available. The same applies if you want to refer anyone. As for services and rules please ask a member of staff when you call. A big thank you to our supporters, volunteers and funders for making the Night Shelter possible.
Key Info
39-41 Alexandra RoadColchesterCO3 3DFUnited Kingdom
Features
Products
Location:
Contact Colchester Emergency Night Shelter