UK Inflation Rate Rises To 2.9% - Cost of Imported Clothing & Shoes Climb
Tuesday 12 September, 2017
Written by Simon Collyer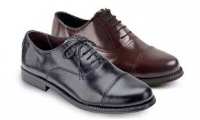 The Consumer Prices Index including owner occupiers' housing costs 12-month inflation rate was 2.7% in August 2017, up from 2.6% in July 2017.
Rising prices for clothing and motor fuels were the main contributors to the increase in the rate between July and August 2017.
Air fares also rose between July and August but the rise was smaller than between the same two months a year ago and so resulted in a partially offsetting, downward contribution.
The Consumer Prices Index (CPI) 12-month rate was 2.9% in August 2017, up from 2.6% in July 2017.
Prices in all broad categories were higher in August 2017 than a year ago with four showing their highest 12-month rate since 2012 or earlier; namely clothing and footwear, furniture and household goods, restaurants and hotels, and miscellaneous goods and services. The rate of 4.6% for clothing and footwear is the highest on record.
The rise in inflation in this category may reflect changes in the exchange rate impacting on the cost of imported clothing since clothing and footwear is one of the most import-intensive categories in the CPIH basket.
ABC Comment: With benefits frozen this will impact on those on fixed incomes.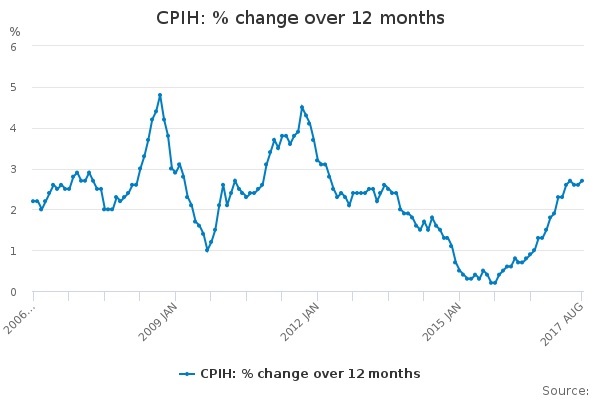 Image: CPI Inflation September 2017
Leave a comment
Make sure you enter all the required information, indicated by an asterisk (*). HTML code is not allowed.