Universal Credit Slammed as Rent Debt In Highlands Soars To Nearly £1 Million
Thursday 13 July, 2017
Written by Emma CRICHTON, Highland News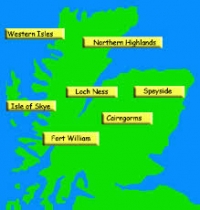 Rent owed to Highland Council by the 1290 Highlanders currently receiving universal credit has jumped 40 per cent in just six months – from £704,000 in December to £988,687 in June.
Of those recipients 1037, or 80 per cent, are now behind with their rent payments. The average debt owed to the council stands at £953 per claimant – but this almost doubles to £1700 for people living in temporary accommodation, of which 98 per cent are in debt.
The figures have sparked calls for the system to be halted, amid fears it will cause chaos when the UK government rolls the full system out across the rest of the Highlands later this year.
Council leader Margaret Davidson said: "The figures are truly shocking. Welfare is getting squeezed all the time but we have some really good MPs who are fighting our corner at Westminster.
"We can't have people coming out of temporary accommodation with thousands of pounds of debt that they can't pay and forcing them to use food banks.
"I think the best we can ask for is a freeze and see how we can make this work better and stop penalising people.
"The welfare system does need reform but this is not the way to do it."
Council convener Bill Lobban said the debt was the result of a "ludicrously flawed system" rather than the fault of claimants.
"It's not about people abusing the money they get, although that is not to say there's not a minority who do, it's about a ludicrously flawed system," he said.
"You don't need to be the brain of Britain to know this was going to happen. If your wee lassie needs a pair of shoes or a winter coat and it's a choice between that and paying your rent, what do you do?
"Last week we had a meeting of the 20 richest countries in the world, one of them is us, yet we still have people living in abject poverty – there is something fundamentally wrong with that system."
The universal credit system replaces separate housing benefit, Jobseeker's Allowance, employment and support allowance, income support, child tax credit and working tax credits. The UK Government claimed this would simplify the benefits system.
But it has come under fire, with critics accusing it of pushing people into poverty as a result of a range of flaws – including a complicated online application and a six-week benefits freeze for new applications and any reported change of circumstances. These "changed circumstances" can be as simple as a new address.
"Live service" universal credit is currently applicable all over the Highlands and only applies to new claims but "full service", for all claimants, is currently being trialled in the Inverness Job Centre coverage area. This will be rolled out across the region later this year.
Councillor Lobban hopes the hung parliament which resulted from last month's general election may now make it easier to pressure the government into changing the system.
"We now have a UK Government that is precarious at best, so we might be able to win one or two things," he said.
"If we can work with our MPs and get them to put pressure on the government we might be in with a chance."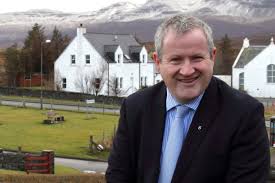 Image: Ian Blackford, SNP
Ian Blackford, SNP Westminster group leader and MP for Ross, Skye and Lochaber, agreed and said more MPs were speaking out against the issue as the new system was rolled out in their constituencies.
"I think it's appalling that the Department for Work and Pensions (DWP) are pressing ahead with this," he said.
"It's about time they seriously listened to the feedback they have been given and put this on hold until they can sort the problems.
"More and more MPs are becoming concerned about this and I think it will be raised in the coming weeks as people try to put pressure on the government."
But a spokeswoman for the Department of Work and Pensions denied that universal credit was to blame for rent arrears.
"The reasons for rent arrears are complex and to link it to welfare reform is misleading," she said.
"Our research shows that the majority of universal credit claimants are comfortably managing their budgets and that after four months the proportion of claimants we surveyed, who were in arrears at the start of their claim, fell by a third."