Can You Do the Can-Can Challenge?
Tuesday 27 June, 2017
Written by Simon Collyer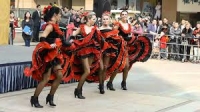 GFN and Banco de Alimentos Guatemala Certainly Can!
How can we tackle global poverty is the question? For American teenager, Annie Strong, food banking is an effective and proven way to help.
Annie is one of five finalists in a video contest that challenges YouTube creators to help end global poverty. Sponsored by the Bill & Melinda Gates Foundation, VidCon, and Crowdrise, the contest wants you to pick a finalist and donate to its cause.
The Global Network is an international non-profit that works towards a hunger-free future in more than 30 countries by creating, sustaining, and strengthening food banks.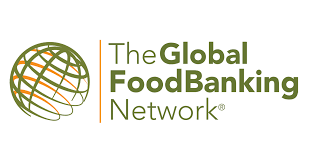 Annie's video asks global citizens everywhere to meet her challenge: donate to The Global FoodBanking Network (GFN), give 25 cans to your local food bank, or record yourself doing the Can-Can Dance. So, can-can you support food banking and Annie by helping her win the contest? You can vote for her video by visiting the contest's website and donating to GFN.
GFN thanks Annie and her father, Tom, for recognizing food banking's role in alleviating hunger in the video message below. And if you're a food bank partner, watch until the very end. You just may have been nominated to be the next challenger…
GFN and Banco de Alimentos Guatemala respond to Annie's message, and nominate four other food banks to take on the challenge.