SHINE

SHINE: Support and Help IN Education
SHINE is an education charity that gives children the opportunity to acquire the skills and confidence they need to turn their potential into success at school and beyond.
At SHINE, we believe that education should be life's great opportunity – the time when every child's talents and potential can be recognised and then realised, regardless of their background.
We are committed to ensuring that SHINE projects represent the best possible value for money and impact for the children who need it most. As a result, we invest significant time and resources to understanding what works and why.
Each year we support between 80 and 100 projects for the benefit of children all over England.
Our early stage funding for new ideas tends to be granted over one year and is up to £15,000.
Most other grants are over two to three years and are over £15,000.
We fund teacher and school-led projects, and we also may seek strategic partnerships with other charities on a proactive basis.
We take the time to work with potential grantees.
We work with applicants to define measurable outcomes for each grant and can provide support in how best to monitor and evaluate them.
Once a grant has been approved, we work closely with grantees to maximise the impact of their project and plan for future sustainability and to help address issues as they arise.
We look for innovative projects that take a fresh approach to educational underachievement.
These may have been tested previously or could be completely new.
We closely track the progress and results of each project.
This allows us to identify and demonstrate what works, how and why.
As a result, we can scale our best projects or reproduce them elsewhere, giving more children the benefit of tried and tested methods.
We look to the future.
Building on proven success is the smartest and most cost-effective way to help more children improve their grades.
We are keen to support projects that are, or can become, sufficiently robust and effective to attract new funding – either from government, schools, business or other organisations. This will allow them to become sustainable and provide essential help for as long as it is needed.
Image Gallery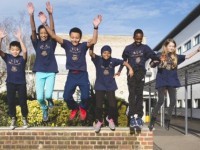 Key Info
1 Cheam RoadEwell VillageSurreyKT17 1SPUnited Kingdom
Features
Products
Location:
Contact SHINE