Policy in Practise

Policy in Practice believes the welfare system can work more effectively. It can help people towards greater independence if we make it simple for people and organisations to understand.
We simplify the welfare system by showing people how policy affects them. We show local authorities how individual households are affected by all policy changes, now and in the future.
We talk to government on a national level to influence policy.
Image Gallery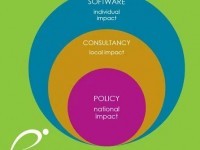 Key Info
Little Tufton House
3 Dean Trench St
Westminster
London
SW1P 3HB
United Kingdom
Features
Products
Location:
Contact Policy in Practise