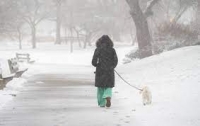 WINTER HELP - Struggling Claimants can get a Budgeting Advance and can be used to go toward emergency household costs. However, this is a loan and has to be paid back from benefits that have been cut effectively since the ending of the twenty pounds a week Universal Credit uplift.
If you're struggling and in need of a Budgeting Advance, you'll need to apply through your Jobcentre Plus work coach.
Who is eligible for a Budgeting Advance?
You have to meet certain criteria to get a Budgeting Advance - so not everyone on Universal Credit will be accepted for one.
To be eligible for the financial help, you must have been getting one of the following benefits for six months or more:
Universal Credit
Income-related Employment and Support Allowance
Income Support
Income- related Jobseeker's Allowance
State Pension Credit
The only time this won't apply is if you need the money to help you start a new job or keep an existing job.
You must also have earned less than £2,600 (£3,600 jointly for couples) in the past six months and have paid off any previous Budgeting Advances.
The smallest amount you can borrow is £100 and the most is £812 if you have children.
£348 if you're single
£464 if you're part of a couple
£812 if you have children
How much you can get depends on whether you can pay the loan back and if you have any savings over £1,000.
The amount you can borrow is reduced by £1 for every £1 you have in savings over the £1,000 threshold.
Household Support Fund
Launched in September the fund has five hundred million pounds to pay for clothing and other household bills. eligible households across the UK can now claim up to £144 through their local council.
The Household Support fund allows you to claim up to £140 in supermarket food vouchers.
Under the fund, some authorities are offering £100 in free cash to families and up to £60 worth of vouchers for children's clothing while others are offering up to £120 in vouchers towards energy bills.
However, some councils are giving families food vouchers to spend at supermarkets like Tesco, Morrisons and Asda.
Help with heating bills. This is known as a 'Winter Fuel Payment'.
If you were born on or before 26 September 1955 you could get between £100 and £300 to help you pay your heating bills.
You will get your Winter Fuel Payment automatically (you do not need to claim)
To be eligible you need to:
get the State Pension
get another social security benefit (not Housing Benefit, Council Tax Reduction, Child Benefit or Universal Credit)
If you do not get either of these, or if you live abroad, you may need to make a claim.
If you've got a Winter Fuel Payment before, you do not need to claim again unless you've deferred your State Pension or moved abroad.
The deadline for you to make a claim for winter 2021 to 2022 is 31 March 2022.
When you'll be paid
Most payments are made automatically in November or December. You should get your money by 14 January 2022.
If you do not get your payment, contact the Winter Fuel Payment Centre.
Cold Weather Payment
This is different from a Winter Fuel Payment.
You'll get a payment if the average temperature in your area is recorded as, or forecast to be, zero degrees Celsius or below over 7 consecutive days.
You'll get £25 for each 7 day period of very cold weather between 1 November and 31 March.
The Cold Weather Payment scheme runs from 1 November 2021 to 31 March 2022. Check if you can get a payment in your area.
ABC Note: Winter is often defined by meteorologists to be the three calendar months with the lowest average temperatures. This corresponds to the months of December, January and February in the Northern Hemesphere and June, July and August in the Southern Hemisphere.
The coldest average temperatures of the season are typically experienced in January or February in the Northern Hemisphere and in June, July or August in the Southern Hemisphere.
ABC Comment, have your say below: