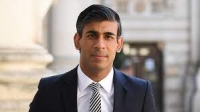 EXCLUSIVE REPORT - By Andrew Megson, executive chairman of My Pension Expert
2021 has been a challenging year for many, and pension planners have been no exception. From the FCA's introduction of 'investment pathways', which promoting generic "cookie cutter" guidance rather than independent financial advice, to the temporary pausing of the state pension triple lock, there hasn't been a quiet moment.
As such, many will be hoping that Chancellor Rishi Sunak will use the Autumn Statement on 27th October to provide savers with some much-needed certainty. After all, despite an already turbulence year within the pension sector, rumours of further disruption, such as cuts to pension tax relief, remain rife.
So, what can savers expect to be announced, and how will it impact their retirement plans?
Pension tax relief changes?
Pension tax relief has been a topic of contestation for some time now. And with recent figures revealing that the policy cost the Government £41.3bn in the 2019/20 tax year, there are whispers that the Chancellor may consider cutting it to one flat rate, or proportionally in accordance to each tax bracket.
I would be against such changes to tax relief – it is one of the few policies which actively encourages people to save for their future. Cutting the relief would likely deter people from saving into their pension, thereby increasing the likelihood of financial dependence on the state in retirement.
It would also be a politically damaging decision from the Government, given that they have already announced the temporary hiatus of the state pension triple lock. Indeed, causing further disruption to pension savers would likely isolate the Conservative Party's core voting demographic.
Pension system simplification
We needn't look further than September's state pension scandal to find a reason to simplify the UK's current pension system. As ONS figures revealed that the Department of Work and Pensions (DWP) have underpaid 134,000 pensioners over £1bn – most of whom are women – the writing is on the wall.
The issue was blamed on needless complex processes and rules, along with DWP's dependence on outdated technology.
So, I would like to see Mr Sunak use the Autumn Statement to announce a transparent and thorough review of the DWP's processes. Further, he must commit to overhauling overly complex processes and provide investment to improve technology where necessary. Otherwise, the DWP risks failing even more retirees.
National Insurance increases
It is largely expected that the Chancellor will announce increases to National Insurance payments in his Autumn Statement.
In the long-term, this could cause a decrease in pension contributions. This is because an increase in taxes will in turn, cause a reduction in household income. Consequently, many are likely to prioritise their immediate financial commitments, such as mortgage payments or credit card bills, rather than long-term pension saving. However, this could mean that adults will only realise that they have under-saved for their retirement when it's too late.
In which case, the Government must work closely with regulatory bodies to promote the benefits of seeking independent financial advice, and ensure that consumers have access to it. Doing so will enable savers and advisers to develop a sustainable retirement strategy, without hindering their current lifestyle.
Of course, the Government must begin paying for its generous, yet expensive, COVID-support schemes. However, I urge the Chancellor not to place the burden of repayment on pension planners. Where tax increases or cuts are necessary, the Government must ensure that individuals have adequate access to advice Doing so will help preserve many people's financial futures later down the line.
ABC Note: Andrew Megson is the Executive Chairman of My Pension Expert, the UK's number one Advised Retirement Income Specialist. Founded in 2010, My Pension Expert specialises in providing independent advice to UK consumers about their pension plans – it arranges millions of pounds worth of retirement income options each week. 
ABC Comment, have your say below: