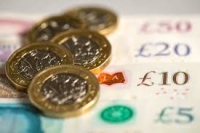 NATIONAL MINIMUM WAGE - The record keeping rules for employers paying the national minimum wage changed on 1 April, the same day the new pay rates came into force.
The new rules extends the recording keeping period from three years to six years, the period for which an employer must keep records sufficient to establish that it is paying a worker at a rate at least equal to the applicable minimum wage rate.
The extension also applies to records made before 1 April 2021 if the employer was already required under the rules to keep the records immediately prior to that date.
Jon Fisher, a Partner at Pinsent Masons, said that employers formerly had to keep records for three years to demonstrate that they have paid workers at least the national minimum wage. But he added that that had caused problems with HMRC investigations, because HMRC can enforce arrears for up to six years.
He said: "For that additional three-year period there are often disputes about exactly what is owed during that period and it causes employers problems because they haven't kept those records."
He explained that the new rules include records up to 1 April within that three year-period, so employers need to extend the time of the last three year records, as well as keeping any new records for the six-year period. That means records from 2018 must be kept for another three years, until 2024.
ABC Comment, have your say below: