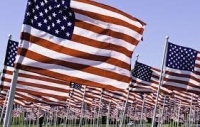 RECRUITMENT - Hiring veterans is good for business. Military personnel are highly trained, disciplined and make excellent instructors. What they frequently lack - as you would expect, is the experience of working in a civilian environment.
Track record in other words.
Brandon Martinez is a U.S. Veteran and the Vice President of PeopleTec. PeopleTec and similar employers are doing great things to hire, retain, and support US veterans.
Unemployment is generally higher for those who have served in the military who need help to get a foot on the ladder in the civilian world.
This is the case in the UK as well as the US.
To all US Companies reading our articles.
The deadline to apply for the 2021 HIRE Vets Medallion Award is April 30, 2021. This is an opportunity for you to join companies like PeopleTec in highlighting your support of America's veterans.
Your commitment to the nation's veterans shouldn't go unnoticed say the government.
Visit HIREVets.gov to apply for the 2021 HIRE Vets Medallion Award today.
ABC Comment, have your say below: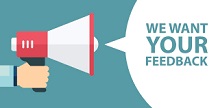 PeopleTech are a three-time Gold HIRE Vets Medallion Award recipient.