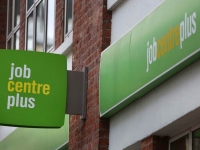 THE PUBLIC - who are forced to self-isolate but struggling to pay their bills can apply to receive a month of benefits without leaving the house.
The Department for Work and Pensions has rolled out this offer at jobcentres across the country to provide help to those who need financial support while taking precautions against or recovering from coronavirus.
Many people have been concerned about the need to go into Jobcentre Plus but this is not necessary. The DWP have reduced staff by some 19,000+ people and senior staff are being drafted in the front line to fill the gap.
Universal Credit is to get a boost as the Government pumps almost £7 billion into the welfare system to protect people's incomes during the coronavirus crisis.
The Universal Credit standard allowance will be increased by £1,000 a year for the next 12 months, Chancellor Rishi Sunak said, while the working tax credit basic element will be boosted by the same amount.
The current standard allowance for Universal Credit is £251.77 if you are single and under 25, £317.82 if you are single and aged 25 and over, £395.20 (for you both) if you're in a couple and both under 25, and £498.89 (for you both) if you're in a couple and either of you are 25 or over.
Extra amounts are given if you have children. This includes £277.08 for a first child born before April 6, 2017, or £231.67 for a first child born on or after April 6, 2017, and £231.67 for a second child and any other eligible children.
You get an extra amount for any disabled or severely disabled child of up to £392.08.
Standard allowances from April
Single, under 25 - rising from £251.77 to £256.05 (equivalent to £3,072 a year)
Single, 25 or over - rising from £317.82 to £323.22 (equivalent to £3,878 a year)
Couple, joint claimants both under 25 - rising from £395.20 to £401.92 (equivalent to £4,823 a year)
Couple, joint claimants, one or both 25 or over - rising from £498.89 to £507.37 (equivalent to £6,088 a year)
Child amounts on top
First child (born prior to April 6 2017) - rising from £277.08 to £281.25 (£3,375 a year)
First child (born on or after April 6 2017)/second child and subsequent child (where an exception or transitional provision applies) - rising from £231.67 to £235.83 (£2,829 a year)
ABC Comments, have your say below: