Bendrigg Trust

Since 1978, Bendrigg Trust has both encouraged and boost independence and built self-confidence for over 79,000 disabled and disadvantaged people throughout the UK. We aim to offer a wide range of adventure activities in order to help disabled and disadvantaged people to explore themselves.
At Bendrigg Trust we believe in equality. Our adventure activities are led by highly qualified and experienced tutors, for all ages and abilities. Furthermore, our outstanding indoor facilities complement our beautiful outdoor venues, as we can offer the opportunity for active participation in all weather conditions.
Our mission is to challenge the stigma and perceptions of disabled and disadvantaged people.
This includes both other individual's perceptions of people with disabilities, but the perception of the individual with disabilities too, as their perceptions about what they think they can or can't do will be challenged. We do this through a variety of adventure-based and residential activities which promote independence, increase self-esteem and encourage inclusion.
We support individuals from the minute they arrive at our charity, being encouraged to evolve and do as much as they can, from making their own bed and helping at meal times, to taking their first canoe trip on open water or pushing themselves to reach that little bit further up the climbing wall. No matter what a person's perceived abilities, we gently support and encourage them to challenge themselves throughout their stay.
Image Gallery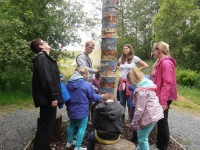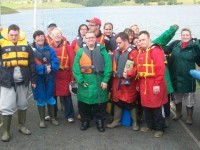 Key Info
Bendrigg LodgeOld HuttonKendalCumbriaLA8 0NRUnited Kingdom
Features
Products
Location:
Contact Bendrigg Trust